Notre volet estival sur le theme de l'union...
Atlantropa, also referred to as Panropa,[1] was a gigantic engineering and colonization project devised by the German architect Herman Sörgel in the 1920s and promulgated by him until his death in 1952. Its central feature was a hydroelectric dam to be built across the Strait of Gibraltar, which would have provided enormous amounts of hydroelectricity[2] and would have led to the lowering of the...
KOM.POST/ L'ecran de la caverne
Streaming de l'écran de la Caverne  http://www.ustream.tv/user/cavernegrecque Le symptoma grec avec la participation d'Alain Badiou, Etienne Balibar, Toni Negri, Jacques Rancière, Frédéric Lordon, et bien d'autres. Trois jours de rencontres avec des nombreux artistes et des militants de plusieurs pays  http://www.univ-paris8.fr/Le-Symptoma-Grec programme du...
4 tags
DIMITRIS PAPADATOS On how the message fucks the...
http://dimitrispapadatos.tumblr.com/ Stolen images, bended script codes, distorted web formats, ready mades non-objects, and poetic trolling - the constant flow of "Dimensions Variable" from ultra prolific Dimitris Papadatos expends, crystalizing the beauty of a supra contemporary world, as perishable and ungraspable as "here-and-now". Straight at the top of the rising...
TWO LETTERS AND ONE SONG/Published in... →
'Lettre d'Athenes' - published in "L'IMPOSSIBLE" N.1 14-03-2012 · Cher Michel, Je me suis assis au café pour t'écrire. Deuxième bière déjà. Myrto m'interpelle à dix mètres, du beau milieu de la rue: « Hey Greg… de retour ? Tu nous donne encore combien de temps de liberté. Deux mois, trois mois ? » Avec son grand sourire...
4 tags
Watch
VODE is a virtual political campaign lunched by artist Theopsy in April - Mai 2012 during the national election in Greece.  In an attempt to infiltrate in real time an historical event and displace its content, the artist has used the means of a classical campaign to promote a fictional character through social medias, videos, speeches, press and posters. During this campaign, Theopsy as...
Watch
agatheathens: Theopsy Presents 40 of his posters in a simultaneous show at Stigma lab and President Hotel - (April 1-27, 2012) and launches the Vode campaign around the city of Athens, an "absurd existential political campaign that echoes the National elections held in Greece during the same period". more in: boom-wow.tumblr.com
Mihai Nicodim LA: THE PUNISHMENT OF LUXURY →
(Click on the title above)
Georgia Sagri →
WE CAN HEAR YOU http://www.magazineforte.com/ (click on the title or the link above)
"In other news, The Statue of Liberty has started... →
Skye Nicolas reporting from OWS http://twitter.com/#!/SKYENICOLAS (click on the title above)
Emergency Room by Thierry Geoffroy →
(click on the title above)
LA CONQUETE DE L'ESPACE PUBLIC dans la societe du... →
(click title to view video) "(…) For in the overexposed city, the architectural organism is no longer opaque, occlusive, and inscribed with visible information, but, like the human body on which it was formerly based, porous and vulnerable to the intrusion of forces that are no more visible than an electron—and no less real." Paul Virillo -"La ville surexposee" from L'Espace Critique
5 tags
HETEROTOPIA
Michel Foucault. Of Other Spaces (1967), Heterotopias. This text, entitled "Des Espace Autres," and published by the French journal Architecture /Mouvement/ Continuité in October, 1984, was the basis of a lecture given by Michel Foucault in March 1967. Although not reviewed for publication by the author and thus not part of the official corpus of his work, the manuscript was released...
THINK GREEN/ CARPET,FLAG etc
THINK GREEN - mixed media 240x160 cm 2011 C.D-Gregos Theopsy, your latest work "Think Green" - which i could briefly describe as a Nazi green carpet covered with frenetic cheap Chinese electronic toys- is presented this week in Athens at Bulb, a symposium around ecological awareness. What exactly is the connection here? Why a Nazi flag, why toys, why there…what does it...
MICHEL BUTEL et L'IMPOSSIBLE →
Pourquoi je crée L'impossible ? 1 – Parce que des journaux m'ont donné, dès mon plus jeune âge, des informations sur l'état du monde. Du monde entier. Sur l'état de la société dans laquelle je vivais. Parce que certains de ces journaux ont façonné mon esprit – mon esprit critique, parce que certains journalistes dans ces journaux – ou parfois certains écrivains, certains penseurs, certains...
5 tags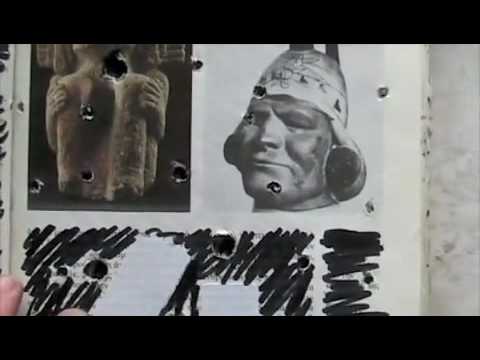 ART FOR THE WORLD →
ART for The World is an ONG associated with the UNDPI (United Nations Department of Public Information). Its mission is to create, through the universal language of art a meaningful and enduring dialogue among diverse peoples, cultures, and world views in order to encourage tolerance and solidarity and to foster education as a human right. ART for The World is a direct outgrowth of the...
Watch
ADI GELBART "A New Language Atomic" 2009 Masses are always breeding grounds of psychic epidemics. - Carl Jung
TENTION →
Marina Abramovic, Rest Energy with Ulay, 1980 "οὐ ξυνιᾶσιν ὅκως διαφερόμενον ἑωυτῷ ὁμολογέει· παλίντονος ἁρμονίη ὅκωσπερ τόξου καὶ λύρης." heraclitus, fragment 51 "(…) The archer ceases to be conscious of himself as the one who is engaged in hitting the bull's-eye which confronts him. This state of unconscious is realized only when, completely empty and rid of the...
ROD DICKINSON →
5 tags
AESTHETICIZATION OF EVERYTHING or POLITICIZATION...
We wonder at Boom-Wow! what Walter Benjamin would have thought of Bruno Latour, founder of The School of Political Arts. The term of "politicization of aesthetics" would have certainly pop out. On the other hand, the french philosopher Yves Michaud sees Latour as a artist of a new kind -the producers- and thinks of his school as part of a more general trend of "aestheticization...
5 tags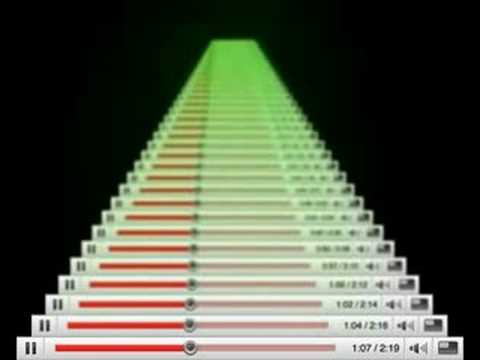 7 tags
COUNTER-INTELLIGEANCE VS BOOM WOW! →
Check this cool article about Theopsy's work at Palais de Tokyo. By Aya Burweila, specialist on Security and counter-Intelligence. 
6 tags
ANARCHY OR MUSIC OF PURE REASON? →
From the composer Rytis Mažulis - Clavier of Pure Reason. 
5 tags
HISTORY BELONGS TO YOU!
Like Churchill puts it "History is simply one damned thing after another."
'Boom Wow!' participates into changing an apriori : It challenges the idea that somehow an historical sequence is a continuum that only certain type of events can affect; But which in its turn affects all of us.
In other words, every event that interferes with the realm of history becomes part of it. Part of history as opposed to...part of our life.
An apriori that has made of our Collective Present a continuous flow of events immediatly overuled by their belonging to a...spectacle.
In the name of this historical homogenous continuity, our lives are changed, with a tromendous speed , and not even a gap to breath. In this context, the most important event - from Abel's descendants to now - is the one that did not happen.
'Boom Wow!' is a bridge between two fields that have been separated since long: Art and Politics.
It has started by focusing on popular subversive technics. Virtually to blend with their means, objects, messages and diffusion, forcing art into politic and politic into art.
Gregos Theopsy's presentation of an homemade Bomb at Palais de Tokyo in Paris is a good exemple of this subtle attempt.
Here is what the artist told us few days ago:
"By hijacking the key object or event on which an historical sequence is based, by hijacking an historical "praxis" and transfer it into a non-historical context, i believe we can create a new point of observation, from which such an historical sequence would simply reveal its porosity.
The result of such an experiment could be to a better understanding of the synchronicity principles that relate each one of us to any Event, historical or not, and somehow initiate a process of taking back from history what belongs to us."
Watch
teaser
SPY ON THEOPSY →
ThIS iS Greg's DaiLy personal WhaTevER HiGhliGhtS AdrEss!
"Home made Blending of Chinese CHEAP ELECTRONICS mixed with GREEK PRODUCTS in a..."
ORDER A WALL EXPLOSION HERE - IT'S FREE!
We explode walls for free all around the world since 2010! for your own personal and unique Wall Explosion, contact us at http://Wallexplosions.blogspot.com Exploding Walls for free is our business!
"Edition of 10 Ready Home Made bombs. Now available at BlackBlock Palais De Tokyo..."
The ETerNal OPTImisT checks the bomB >HERE →
Few Little ThingS YoU may want 2 kNow aBout TheopsY's LatesT Toy EDitioN» PresenTED at BlackBLOCk, PAriS
1 tag
GREGOS THEOPSY' TOYS at AMP (Athens) >HERE →
FeW Little things You May WanT to Know About The DESERT CAVALIER's EdITION, TheOPsy's TerRoristic Toy preSented @ FITS for PRINT, AMP Gallery ATHENz. 
Watch
" THE 'DESERT CAVALIER' OUR FIRST TERRORISTIC TOY, IS MANUFACTURED IN GREECE IN AN EDITION OF 50. AVAILABLE HERE. »> CHECK PACKAGING AND FEATURES "
1 tag